Regular price
$33.99
Sale price
$28.99
Unit price
per
SAVE $5
Sold out
Support Healthy Digestion for Your Dog with with Our Scoot Stop-Pro Chews
If you notice your dog dragging their rear across the ground, our Scoot Stop-Pro Chews can help. Formulated to promote healthy digestive function, these chews address the underlying issues that cause this behavior.
Key Features of Our Scoot Stop-Pro Chews
Explore the benefits of our Scoot Stop-Pro Chews:
Improved Digestion: These soft chew supplements are designed to alleviate the common causes that lead dogs to drag their rear across surfaces.
Relieves Constipation: A potent combination of beet pulp and psyllium husk ensures these chews offer constipation relief.
Dietary Fiber Boost: Fortified with pumpkin powder, they introduce a beneficial amount of fiber into your dog's diet. Always ensure your dog has access to fresh water to assist in fiber absorption and maintain soft stool consistency.
Product Size and Additional Information
Proudly crafted in the USA, Pet Health Pros Scoot Stop-Pro Chews contain natural ingredients and come in two pack sizes: 60-count and 120-count. A suggested dose is 1 chew per 20 lb of body weight, administered twice daily. Suitable for pups aged 12 weeks and up.
Frequently Asked Questions (FAQs)
What are the active ingredients in these chews? Our Scoot Stop-Pro Chews contain a blend of beet pulp and psyllium husk, as well as pumpkin powder.

How does this product prevent scooting in dogs? They promote healthy digestion and address the factors leading to rear-dragging behavior in dogs.

Is this product made in the USA? Yes, all Pet Health Pros products are manufactured in the USA.
Share
View full details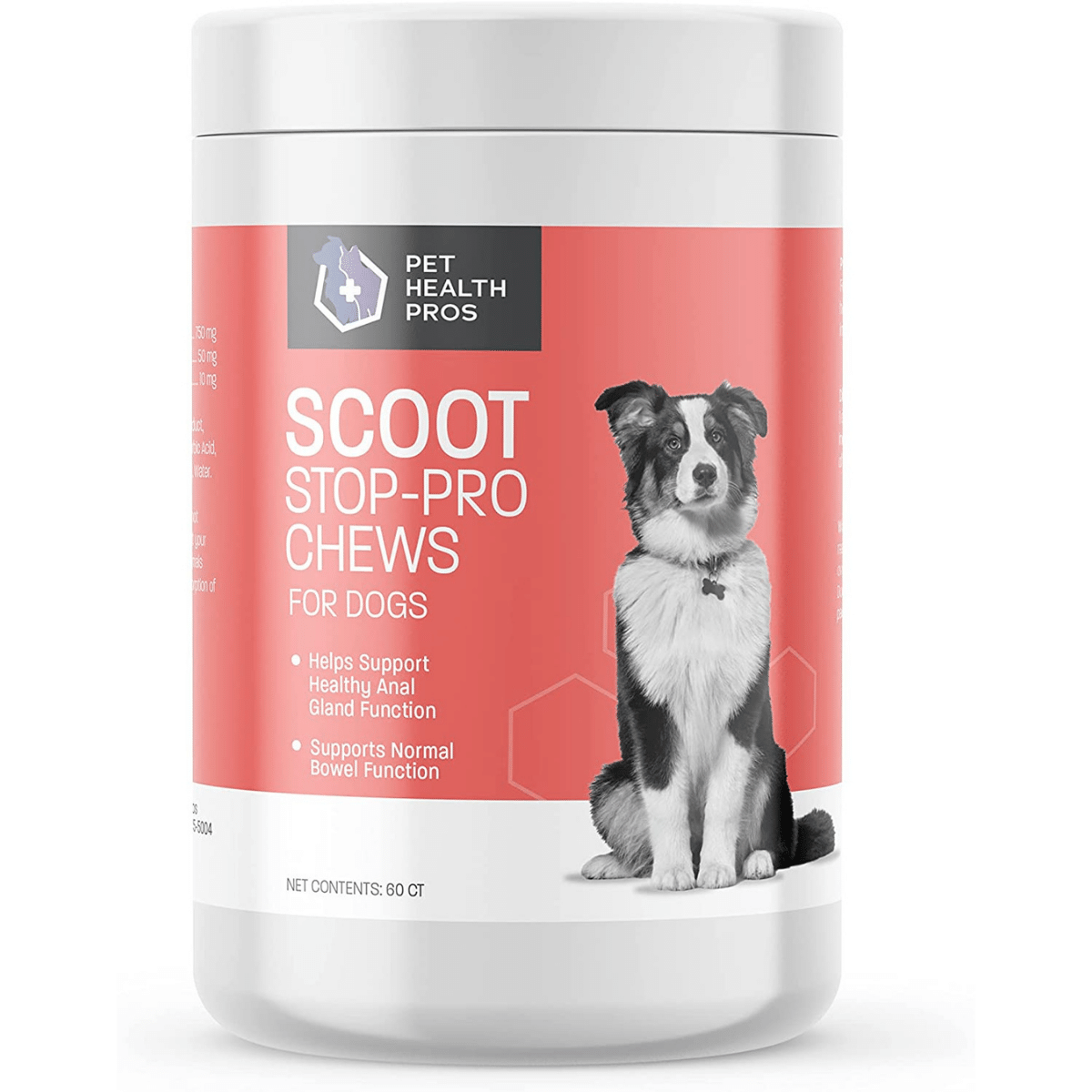 Why Shop With Pet Health Pros
At Pet Health Pros, we believe that quality pet health supplies don't have to be expensive. In fact, our products are often cheaper than those sold at vets' offices! Our selection of pet health supplies has been carefully curated by a team of vets, and all of our products are made from top-grade ingredients in the USA. We're committed to providing affordable pet health solutions that will keep your furry friend happy and healthy for years to come.
Trusted By Vets

Our products are recommended and approved by veterinarians.

Made in USA

No imported ingredients that could harm your pet's health.

100% Satisfaction Guarantee

Our #1 priority is your satisfaction. We stand by our products 100%. 
"Pet Health Pro Always Delivers!"
"I have two dogs a 9 year old german shepherd and a 3 year old retriever..my german shepherd suffers from skin allergies and pet health pros keto based products have helped him a lot. Been shopping with them since 8+ months and me and my fur babies are a huge fan of their products... Initially my vet recommended some of their products and now i am a lifetime customer!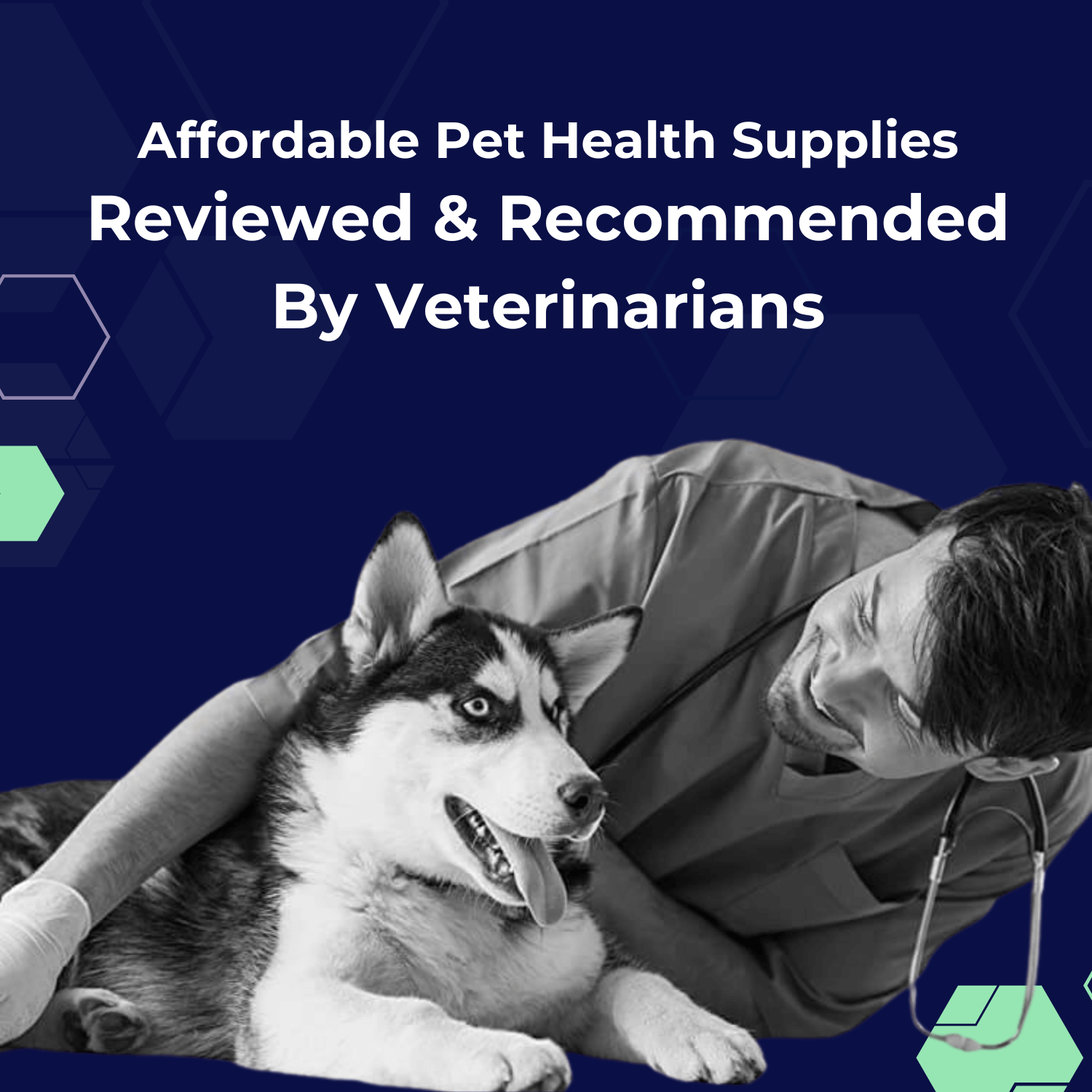 Say good-bye to expensive vet visits! 
With years of experience in pet health supplies, we have assisted hundreds of pet parents in improving their pet's health and lifestyle. Understanding the need for dedicated products, we only use high-quality ingredients sourced locally in the US, providing the best experience for your furry members.