Regular price
$32.99
Sale price
$27.99
Unit price
per
SAVE $5
Sold out
Premium Fish Oil for Dogs - Enhance Skin, Coat, and Overall Wellness
Struggling with your dog's dry skin, excessive shedding, or allergies? Introducing our specially formulated Omega-3 rich fish oil for dogs! Derived from pure, wild-caught fish from the Nordic oceans, our supplement is a game-changer for your dog's health, providing the essential fatty acids they need most.Key Features of Our Liquid Fish Oil for Dogs and Cats

Why Choose Our Fish Oil Supplement for Dogs?

Our fish oil isn't just another pet supplement; it's a commitment to your dog's well-being. Here's why dog owners love it:

Optimized for Dogs: While suitable for cats, our formula targets common canine issues like dry skin, shedding, and allergies.
Easy Integration: No pills or chews needed! Simply shake and mix our tasty fish oil into your dog's meals. They'll love the flavor!
Coat and Skin Excellence: Witness the transformation as your dog's coat becomes fuller and shinier. Say goodbye to itchy, dry skin conditions!
Sourced from the Best: Our fish oil is extracted from wild fish, ensuring a pure, toxin-free supplement rich in EPA and DHA.
Made in the USA: Trust in our domestic manufacturing practices for supplements you can rely on.
Product Size and Additional Information
Size: Convenient 8oz bottle
Usage: Designed for intermittent or supplemental feeding only
Safety: Complements a balanced diet
FAQs About Our Fish Oil for Dogs:
Is it suitable for cats? Absolutely, but our formula is especially beneficial for dogs' unique dietary needs.
Can it reduce my dog's shedding? Yes! Regular use can decrease shedding and encourage healthier hair growth.
Where is this product made? Proudly manufactured in the USA, adhering to stringent quality standards.
Share
View full details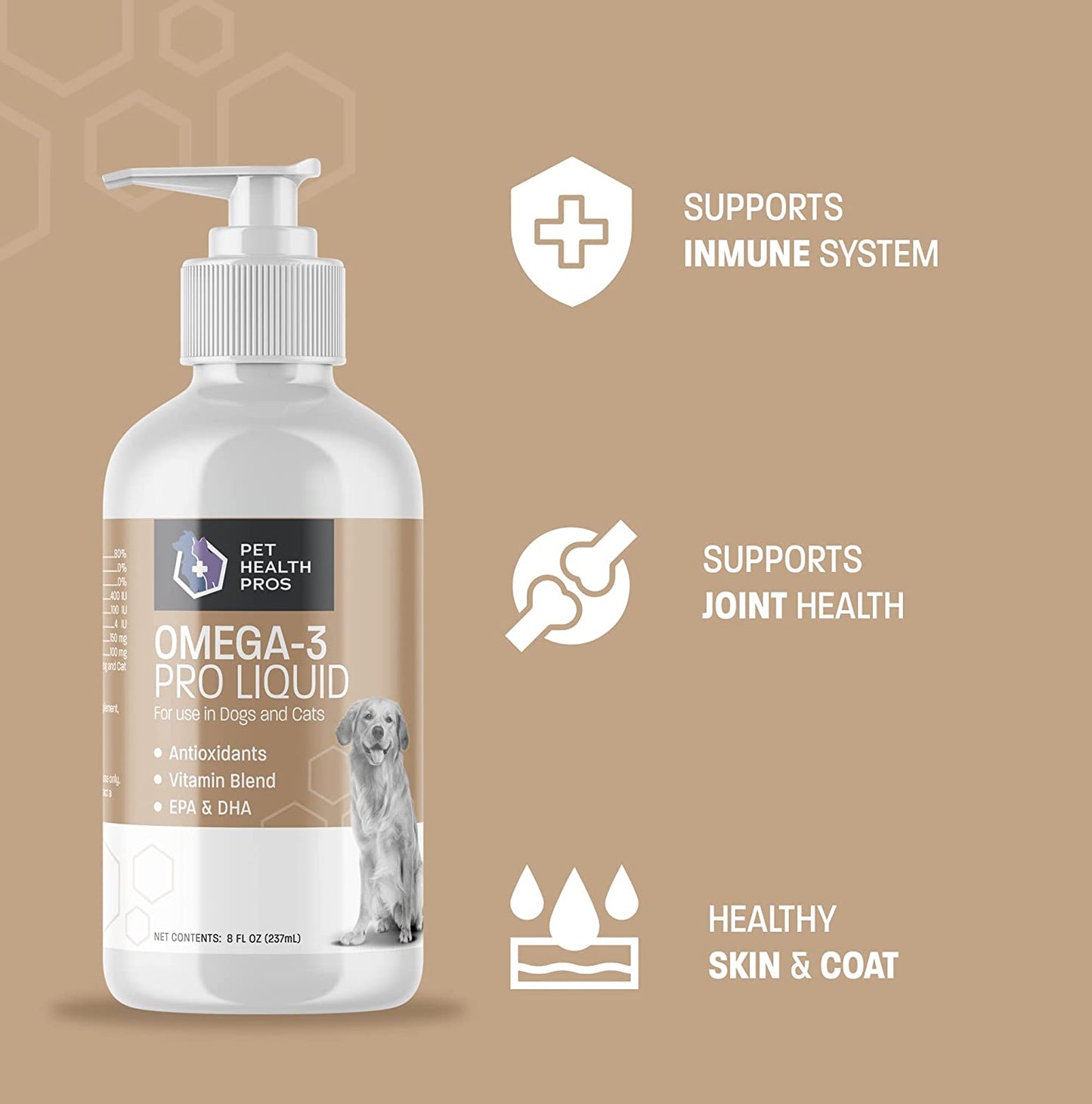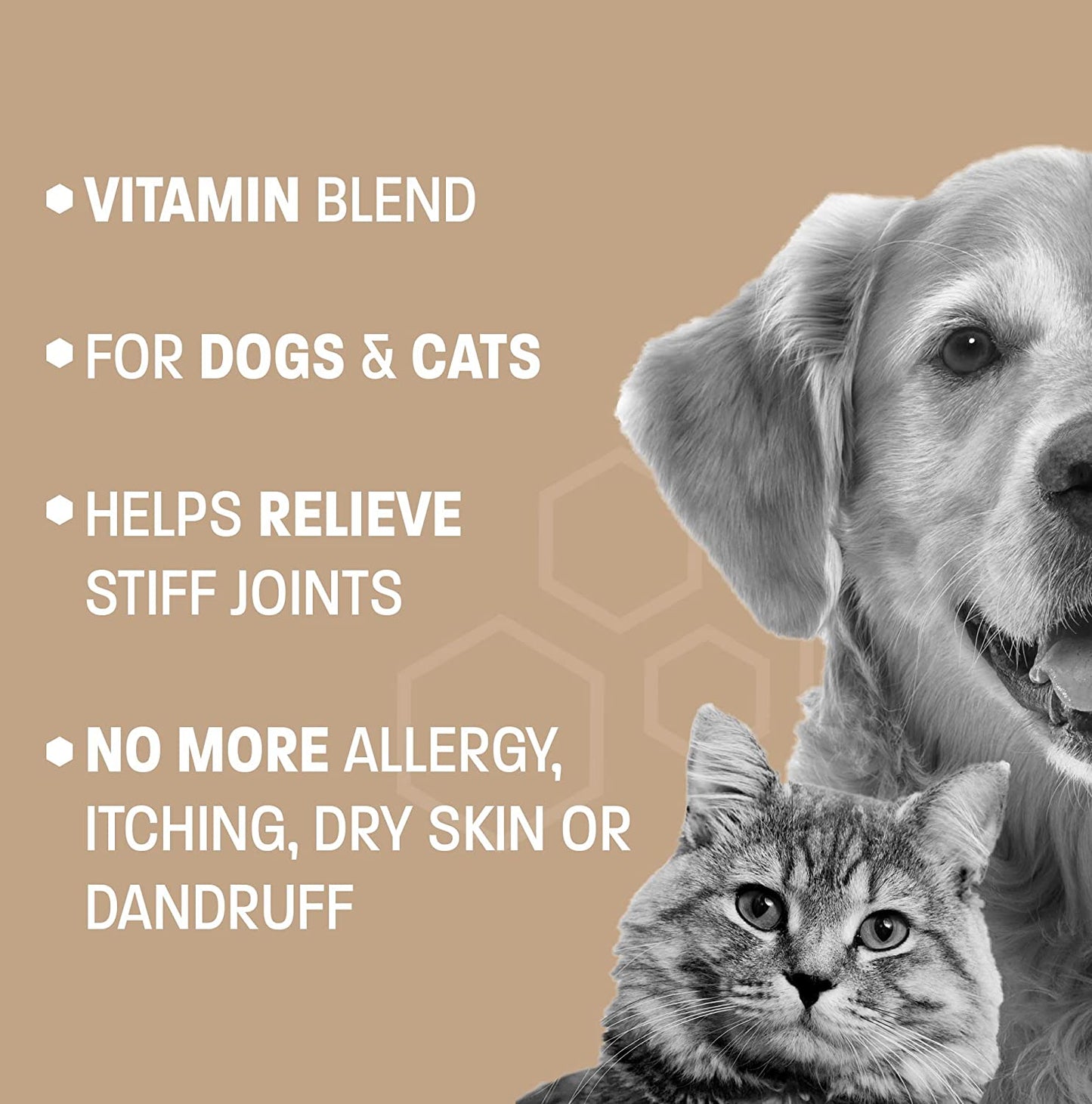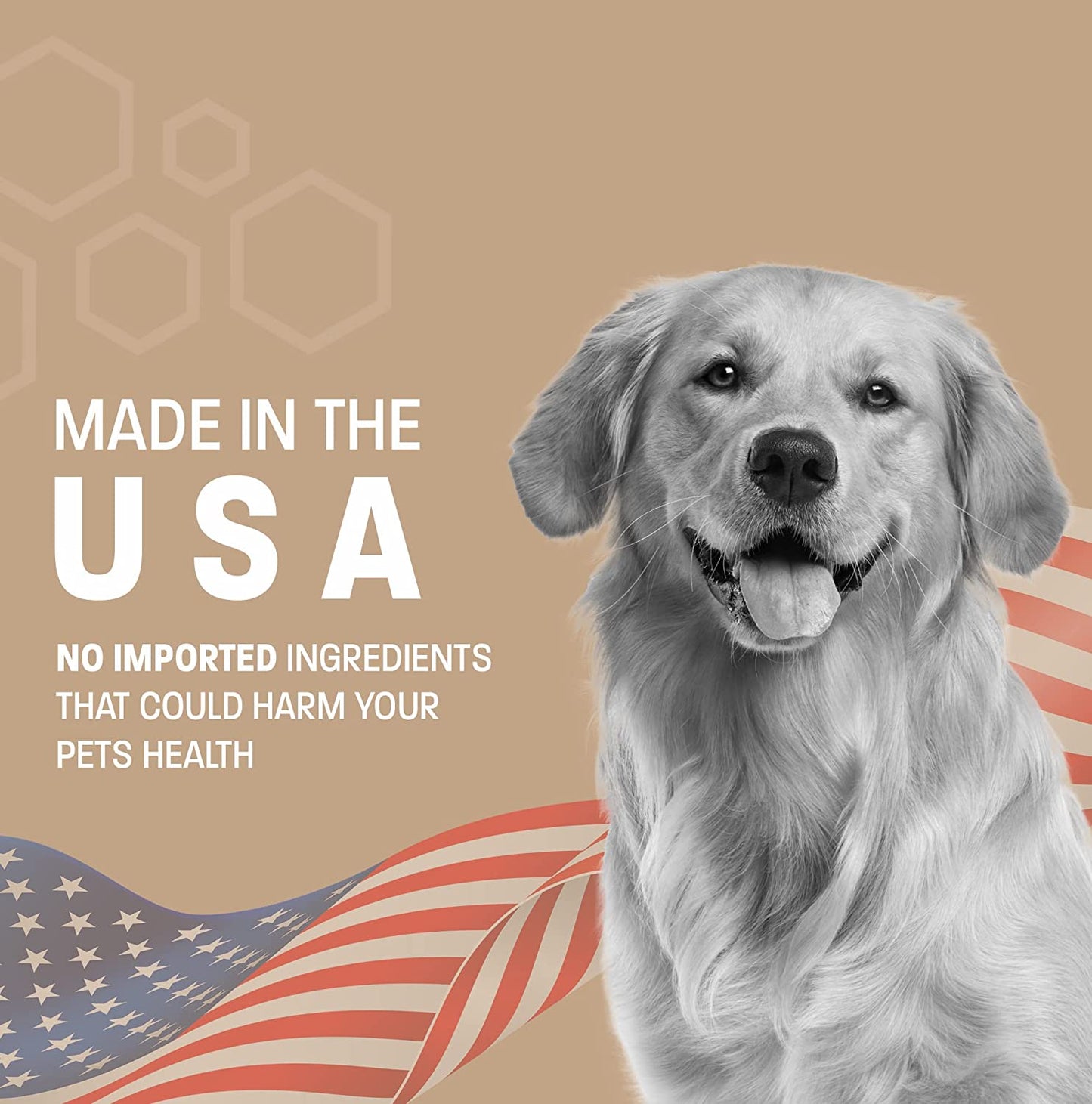 Why Shop With Pet Health Pros
At Pet Health Pros, we believe that quality pet health supplies don't have to be expensive. In fact, our products are often cheaper than those sold at vets' offices! Our selection of pet health supplies has been carefully curated by a team of vets, and all of our products are made from top-grade ingredients in the USA. We're committed to providing affordable pet health solutions that will keep your furry friend happy and healthy for years to come.
Trusted By Vets

Our products are recommended and approved by veterinarians.

Made in USA

No imported ingredients that could harm your pet's health.

100% Satisfaction Guarantee

Our #1 priority is your satisfaction. We stand by our products 100%. 
"Pet Health Pro Always Delivers!"
"I have two dogs a 9 year old german shepherd and a 3 year old retriever..my german shepherd suffers from skin allergies and pet health pros keto based products have helped him a lot. Been shopping with them since 8+ months and me and my fur babies are a huge fan of their products... Initially my vet recommended some of their products and now i am a lifetime customer!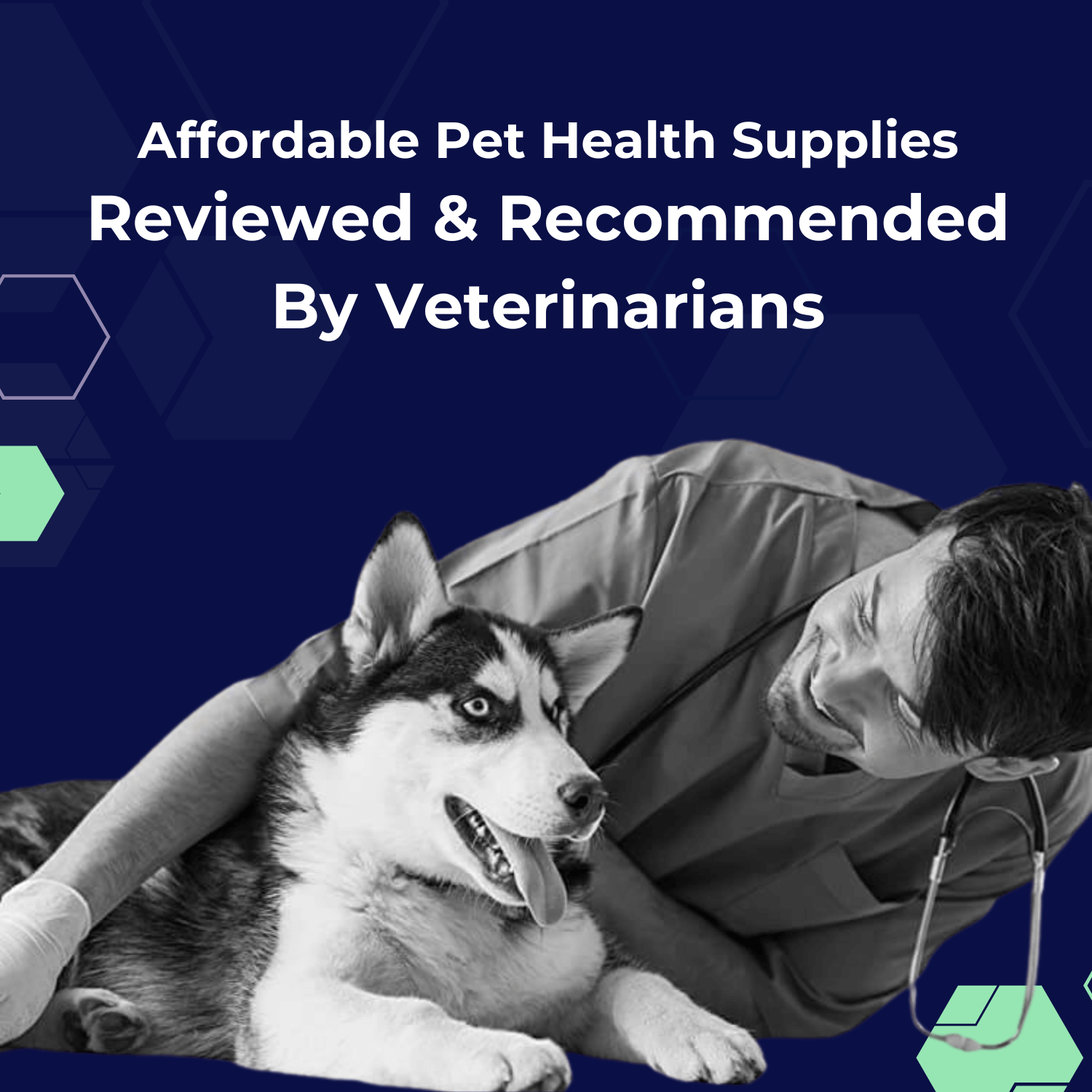 Say good-bye to expensive vet visits! 
With years of experience in pet health supplies, we have assisted hundreds of pet parents in improving their pet's health and lifestyle. Understanding the need for dedicated products, we only use high-quality ingredients sourced locally in the US, providing the best experience for your furry members.