Regular price
$45.99
Sale price
$40.99
Unit price
per
SAVE $5
Sold out
Boost Your Pet's Health with Our Chewable Fish Oil for Dogs and Cats
Keeping your pet's joints healthy and their coat shiny is now easy with our chewable fish oil supplement. Designed for any small to medium breed dog or cat, our supplement is rich in Omega 3 fatty acids and Vitamin E, providing a host of benefits for your pet.
Key Features of Our Fish Oil Supplement for Dogs and Cats
Discover the advantages of our chewable fish oil supplement:
Supports Joint Health: Our fish oil chews work effectively against inflammation and aging arthritis, providing much-needed relief for stiff joints.
Promotes Skin and Coat Health: With our supplement, bid goodbye to allergy itching, dry skin, and dandruff. It leaves your pet's hair shiny, smooth, and as healthy as a puppy's, even in drier climates.
Strengthens the Immune System: Our dog fish oil supplement is rich in EPA and DHA long-chain fatty acids, important for your pet's cardiovascular health, immune response, and inflammation control.
Product Size and Additional Information
Our Pet Health Pros fish oil supplement is made in the USA and comes in a pack of 60 chewable bites. It contains no imported ingredients that could harm your pet's health.
Frequently Asked Questions (FAQs)
Can this supplement be used for both dogs and cats? Yes, our chewable fish oil supplement is suitable for both dogs and cats.

How does this fish oil help with joint health? Our fish oil chews work against inflammation and age-related arthritis, providing relief for stiff joints.

Is this product made in the USA? Yes, all Pet Health Pros products are proudly manufactured in the USA.
Share
View full details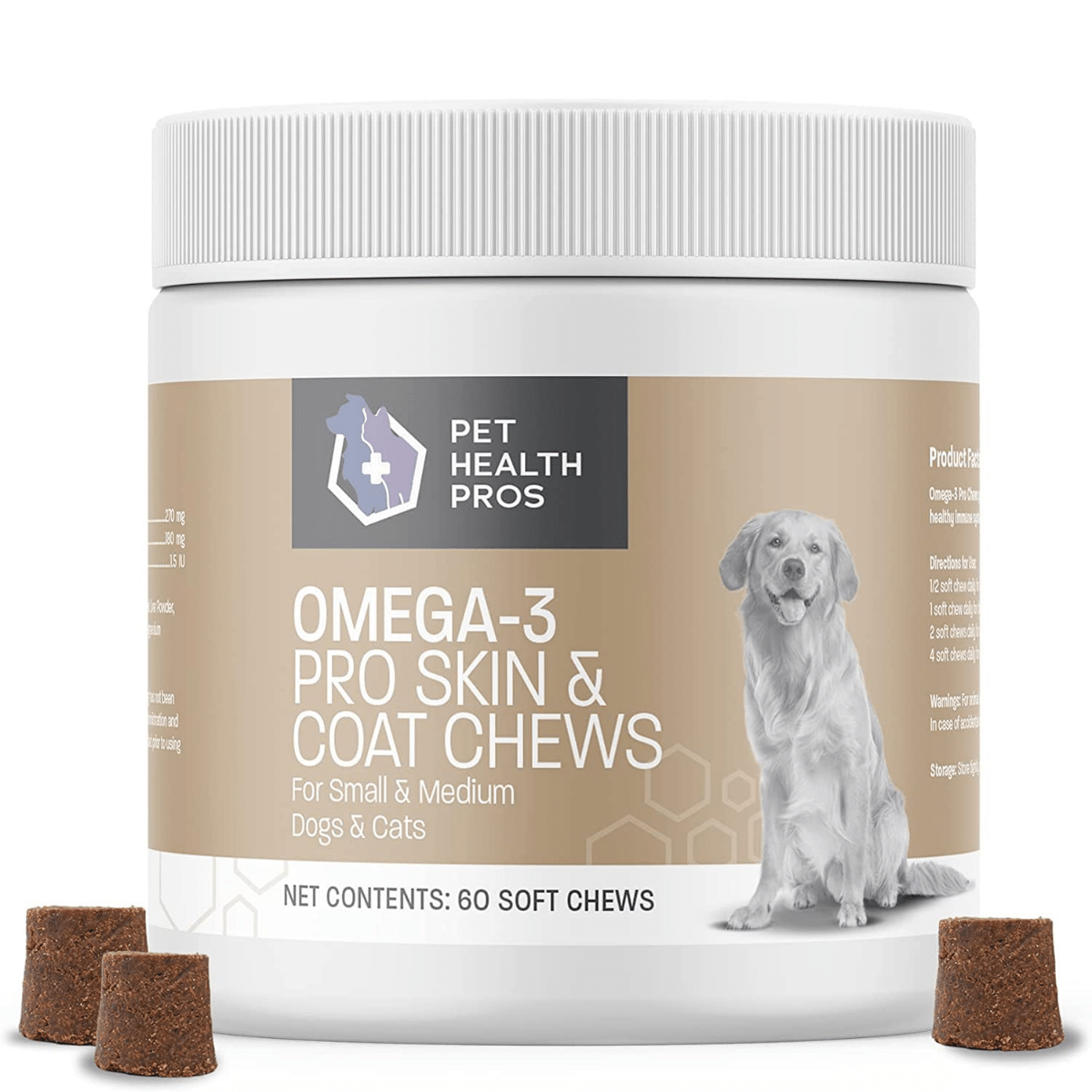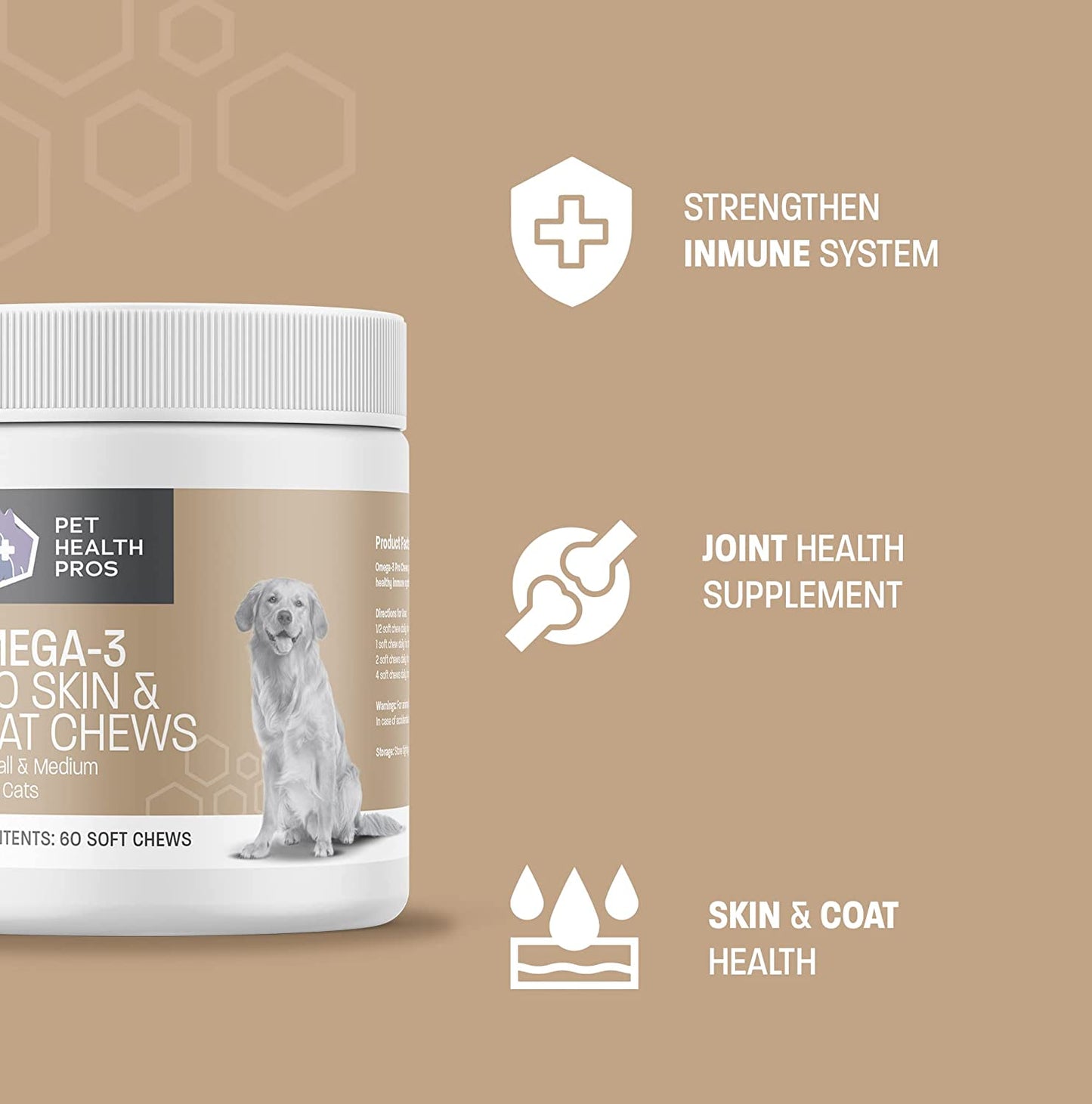 Why Shop With Pet Health Pros
At Pet Health Pros, we believe that quality pet health supplies don't have to be expensive. In fact, our products are often cheaper than those sold at vets' offices! Our selection of pet health supplies has been carefully curated by a team of vets, and all of our products are made from top-grade ingredients in the USA. We're committed to providing affordable pet health solutions that will keep your furry friend happy and healthy for years to come.
Trusted By Vets

Our products are recommended and approved by veterinarians.

Made in USA

No imported ingredients that could harm your pet's health.

100% Satisfaction Guarantee

Our #1 priority is your satisfaction. We stand by our products 100%. 
"Pet Health Pro Always Delivers!"
"I have two dogs a 9 year old german shepherd and a 3 year old retriever..my german shepherd suffers from skin allergies and pet health pros keto based products have helped him a lot. Been shopping with them since 8+ months and me and my fur babies are a huge fan of their products... Initially my vet recommended some of their products and now i am a lifetime customer!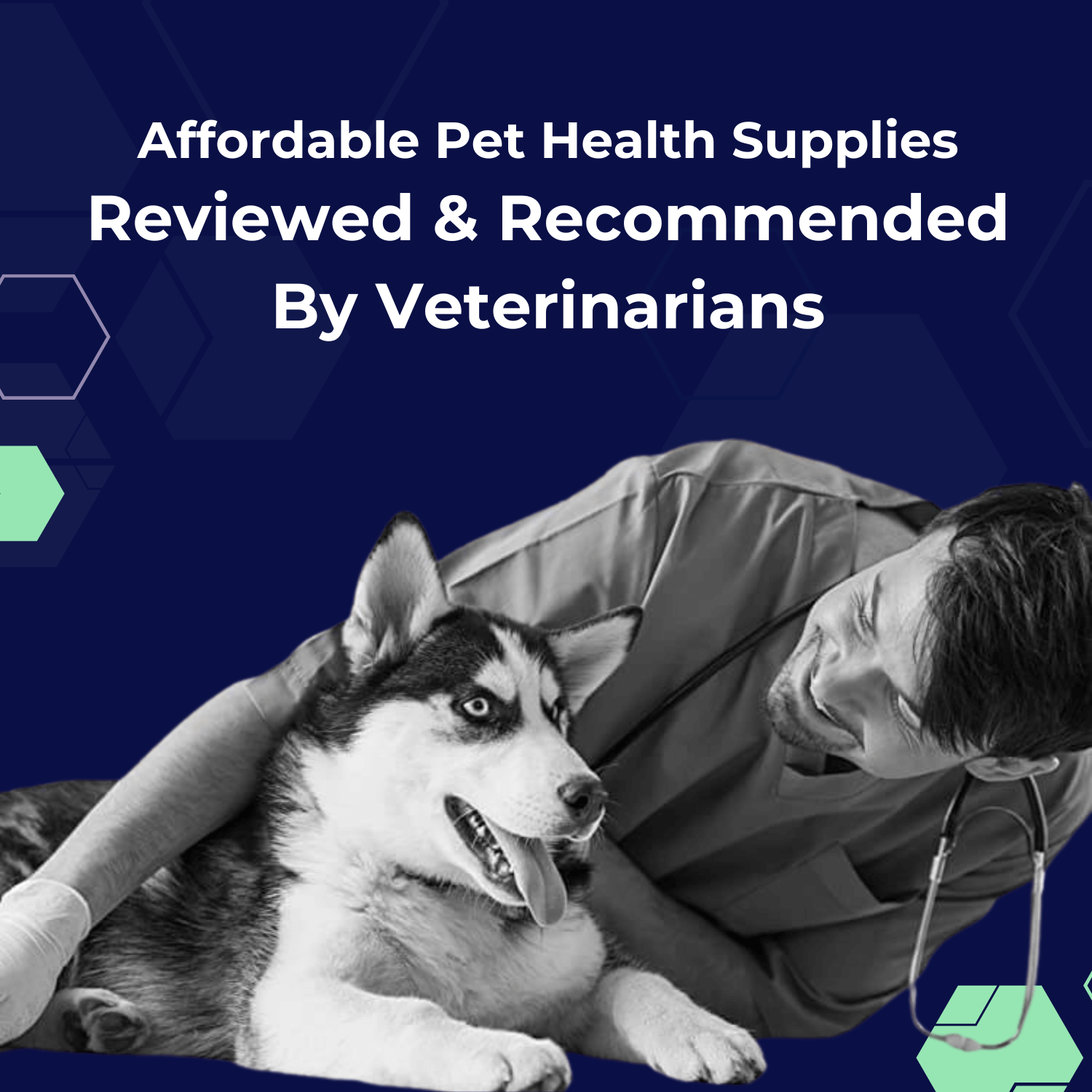 Say good-bye to expensive vet visits! 
With years of experience in pet health supplies, we have assisted hundreds of pet parents in improving their pet's health and lifestyle. Understanding the need for dedicated products, we only use high-quality ingredients sourced locally in the US, providing the best experience for your furry members.