Regular price
$35.99
Sale price
$30.99
Unit price
per
SAVE $5
Sold out
Soothe Your Pet's Nerves with Hemp-Infused Calming Treats for Dogs

Experience tranquility together with your canine companion thanks to our premium Hemp-Infused Calming Treats for Dogs. These meticulously crafted chews provide anxiety relief and promote serenity, making every moment more enjoyable for your pet, especially during stressful situations.
Key Features of Our Dog Hemp Treats for Calming
Embrace the calming essence of our unique formula:


Anxiety-Reducing Chews: Offer your pet relief from anxiety with our calming chews, specially formulated to ease stress, nervousness, and behavioral issues. Ideal for pets dealing with separation anxiety, travel stress, or environmental changes.
Natural Calming Aid: Infused with hemp, chamomile, and L-tryptophan, our chews actively combat instances of hyperactivity and tension. They're perfect for helping your dog navigate stressors like thunderstorms, fireworks, or crowded spaces.
Delicious Flavor, Nutrient-Rich Formula: Indulge your dog with our savory chicken-flavored chews, free from grain, corn, and soy. Each bite is not only appetizing but also fortified with essential nutrients, enhancing your dog's overall health.
Harmonious Living Made Simple: Transform tense moments into periods of peace for your pet. Our hemp calming treats are designed to alleviate bouts of anxiety, making day-to-day life simpler and more enjoyable for both you and your furry friend.
Product Size and Additional Information
Choose between packs of 60 or 120 chews and embark on a journey towards a more relaxed and contented life with your pet. Each chew is crafted with care, prioritizing your dog's safety and well-being.
Frequently Asked Questions (FAQs)
Versatile Use: Are these calming treats appropriate for all dog breeds and sizes? Absolutely, our hemp-infused chews are suitable for dogs small, medium, or large, ensuring every pet can find their moment of calm.
Irresistible Flavor: What makes these chews so appealing to dogs? Our chews boast a zesty chicken flavor that's a guaranteed hit, making administering the treat a fuss-free experience.
Quality Assurance: Are there any common allergens or fillers in these chews? No, our calming chews are formulated without grain, corn, or soy, maintaining a high standard of quality and nutritional value.
Share
View full details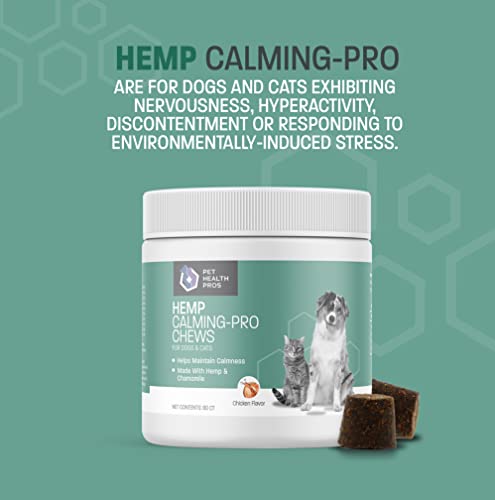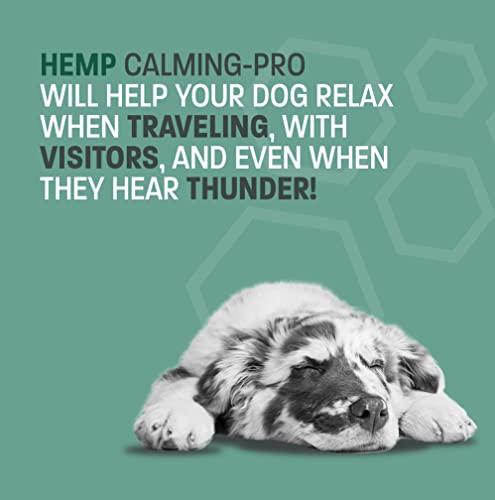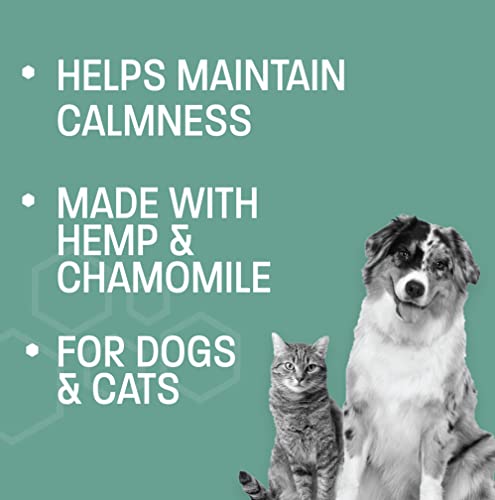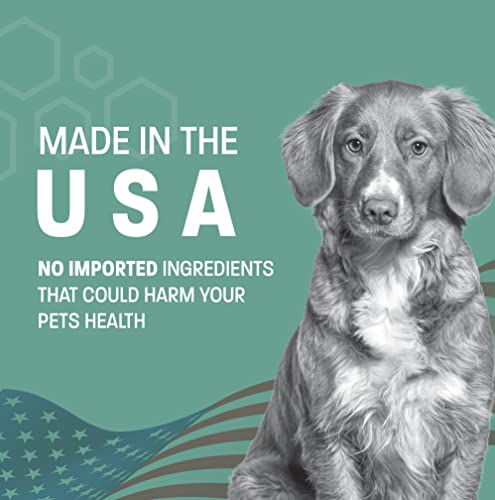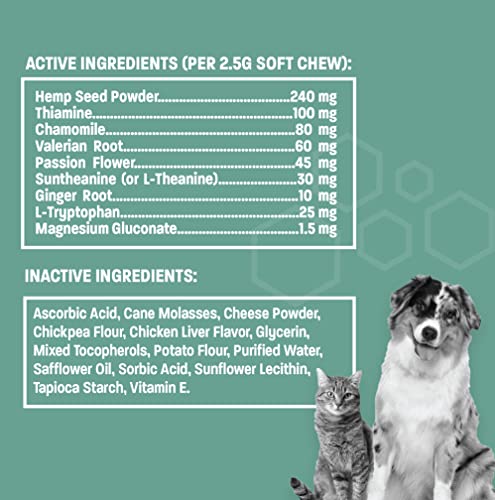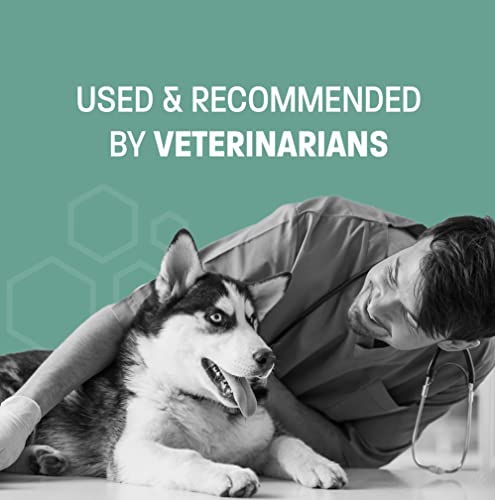 Why Shop With Pet Health Pros
At Pet Health Pros, we believe that quality pet health supplies don't have to be expensive. In fact, our products are often cheaper than those sold at vets' offices! Our selection of pet health supplies has been carefully curated by a team of vets, and all of our products are made from top-grade ingredients in the USA. We're committed to providing affordable pet health solutions that will keep your furry friend happy and healthy for years to come.
Trusted By Vets

Our products are recommended and approved by veterinarians.

Made in USA

No imported ingredients that could harm your pet's health.

100% Satisfaction Guarantee

Our #1 priority is your satisfaction. We stand by our products 100%. 
"Pet Health Pro Always Delivers!"
"I have two dogs a 9 year old german shepherd and a 3 year old retriever..my german shepherd suffers from skin allergies and pet health pros keto based products have helped him a lot. Been shopping with them since 8+ months and me and my fur babies are a huge fan of their products... Initially my vet recommended some of their products and now i am a lifetime customer!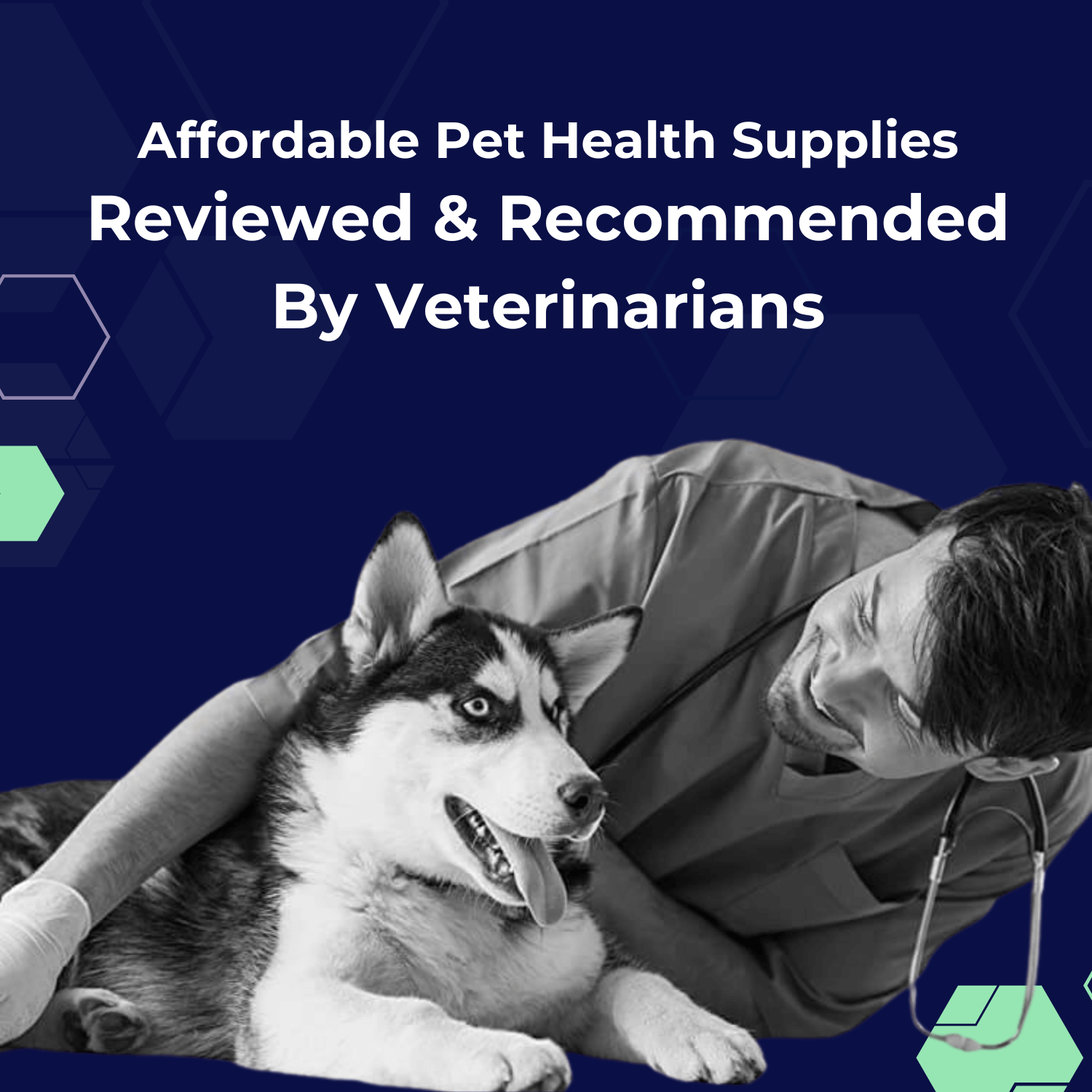 Say good-bye to expensive vet visits! 
With years of experience in pet health supplies, we have assisted hundreds of pet parents in improving their pet's health and lifestyle. Understanding the need for dedicated products, we only use high-quality ingredients sourced locally in the US, providing the best experience for your furry members.