Regular price
$29.99
Sale price
$24.99
Unit price
per
SAVE $5
Sold out
Combat Fungal Infections with Our Anti-Fungal Shampoo for Dogs - Soothes Itchy Skin, Hot Spots & Ringworm
Provide immediate relief to your furry companion with our Keto-Pro Anti-Fungal Shampoo, specially formulated for dogs. Featuring powerful ingredients, it targets irritating skin issues at their source, alleviating discomfort and promoting a healthier, happier pet.

Key Benefits of Our Dog-Focused Anti-Fungal Formula:

Targeted Anti-Fungal Action: Directly combat fungal conditions like ringworm with specialty ingredients renowned for its effective anti-fungal properties.
Rapid Relief for Hot Spots and Itchy Skin: Our ingredients work to soothe common skin conditions, reducing discomfort from hot spots and itchy skin quickly and effectively.
Dual Action Formula: The synergistic effects of both main ingredients offer comprehensive skincare, tackling both fungal and bacterial issues to restore your pet's skin health.
Invigorating Scent: The refreshing cucumber melon fragrance eliminates pet odors, leaving your dog smelling as good as they feel!
Quality Assurance: Proudly made in the USA, our shampoo adheres to stringent manufacturing standards, ensuring a premium, safe solution for your dog's skin ailments.
Additional Product Information
Versatile Use: Effective for dogs of all breeds and sizes, offering relief from the most stubborn skin conditions.
Professional Strength: Leverages a potent combination of ingredients used by pet professionals, trusted to bring professional-grade care to your home.
Generous Quantity: Available in a 16oz, 12oz, and 8oz bottle, it provides ample product for consistent treatment, contributing to better, longer-lasting outcomes.
Frequently Asked Questions (FAQs)

What makes this shampoo effective against fungal infections? Our anti-fungal shampoo incorporates premium ingredients, potent anti-fungal agents that combats infections at the source, paired with Chlorhexidine, an antiseptic that helps prevent bacterial growth and soothes the skin.
Is it suitable for ringworm and hot spots? Absolutely! This shampoo is formulated to attack fungal issues like ringworm and alleviate the raw, irritated skin found in hot spots.
Can cats use this shampoo? While primarily designed for dogs, this versatile formula is also safe and effective for cats experiencing similar skin issues.
Does the shampoo have a lasting medicinal smell? No, our product features a pleasing cucumber melon scent, ensuring your pet smells fresh and clean after their therapeutic bath.
Share
View full details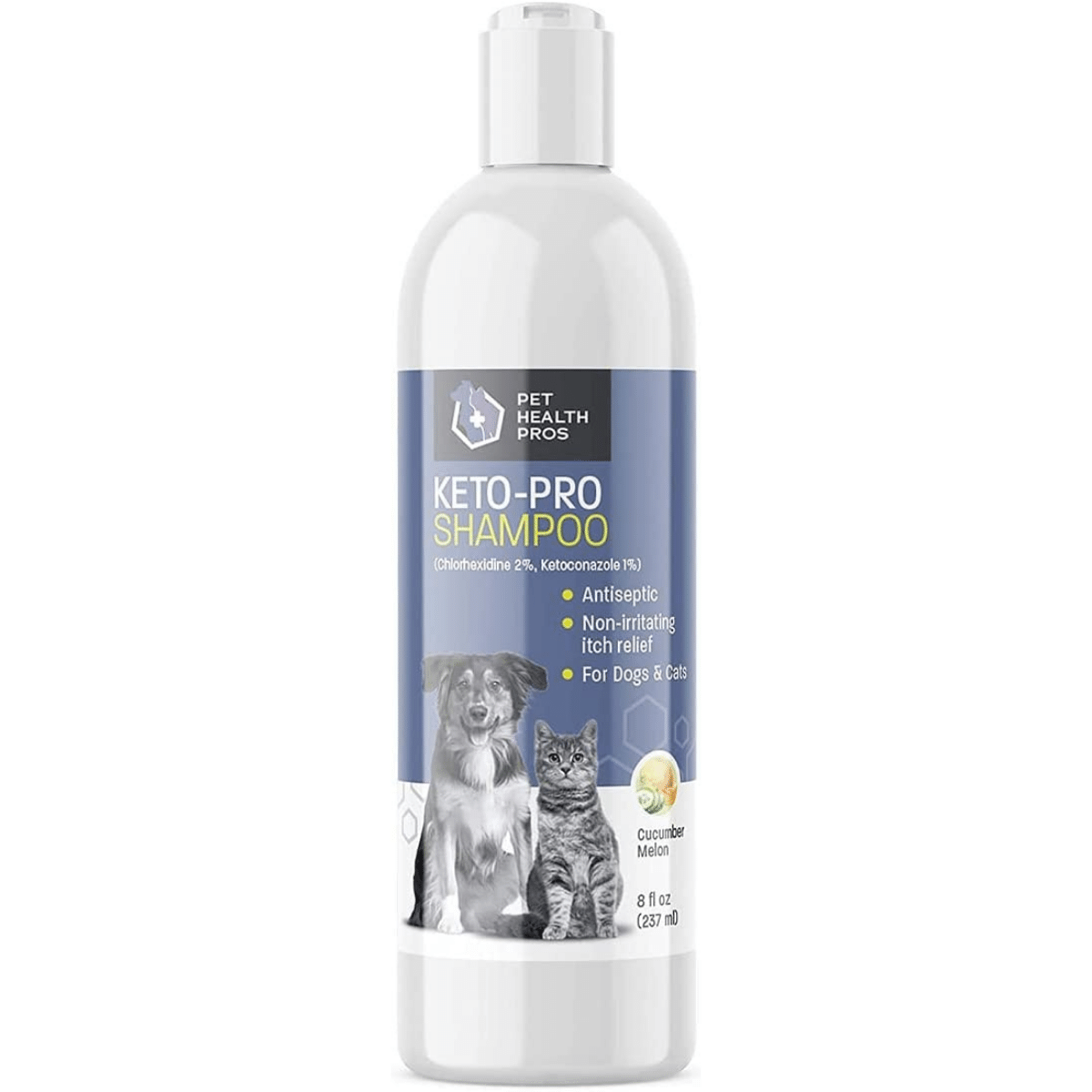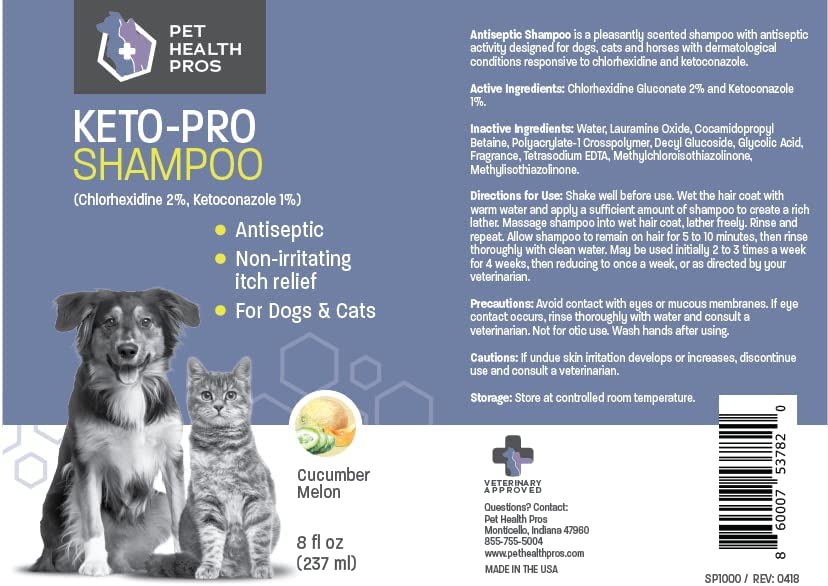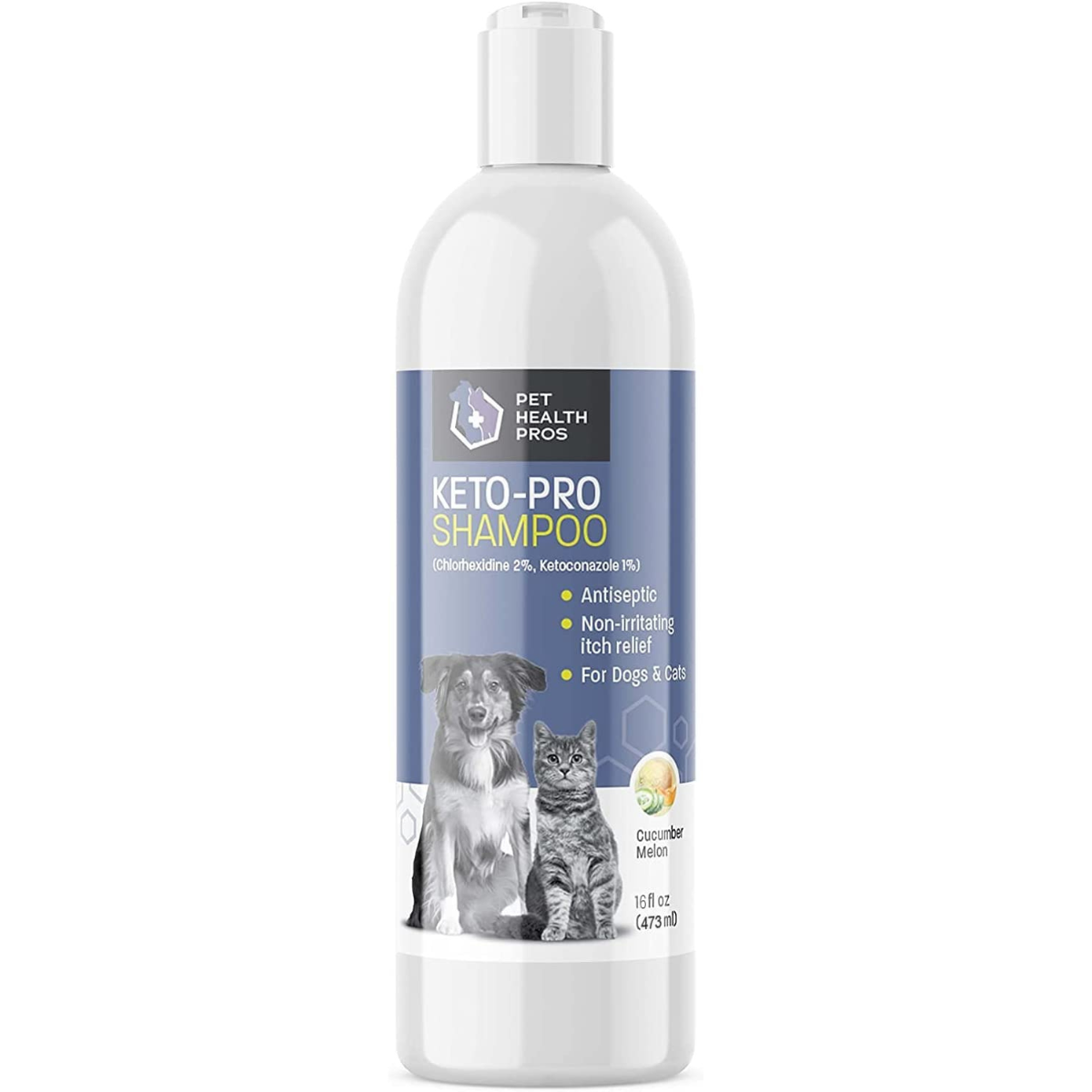 Why Shop With Pet Health Pros
At Pet Health Pros, we believe that quality pet health supplies don't have to be expensive. In fact, our products are often cheaper than those sold at vets' offices! Our selection of pet health supplies has been carefully curated by a team of vets, and all of our products are made from top-grade ingredients in the USA. We're committed to providing affordable pet health solutions that will keep your furry friend happy and healthy for years to come.
Trusted By Vets

Our products are recommended and approved by veterinarians.

Made in USA

No imported ingredients that could harm your pet's health.

100% Satisfaction Guarantee

Our #1 priority is your satisfaction. We stand by our products 100%. 
"Pet Health Pro Always Delivers!"
"I have two dogs a 9 year old german shepherd and a 3 year old retriever..my german shepherd suffers from skin allergies and pet health pros keto based products have helped him a lot. Been shopping with them since 8+ months and me and my fur babies are a huge fan of their products... Initially my vet recommended some of their products and now i am a lifetime customer!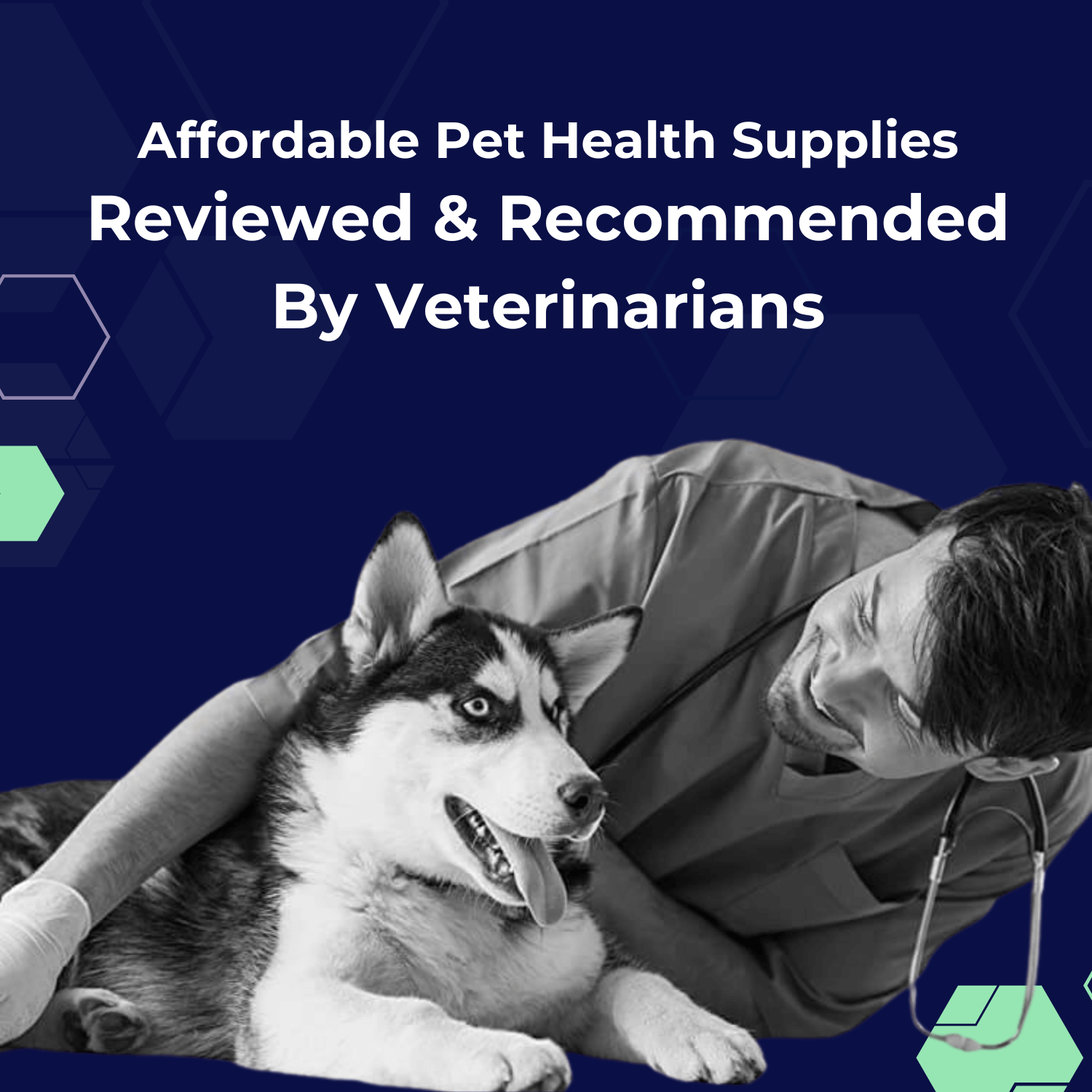 Say good-bye to expensive vet visits! 
With years of experience in pet health supplies, we have assisted hundreds of pet parents in improving their pet's health and lifestyle. Understanding the need for dedicated products, we only use high-quality ingredients sourced locally in the US, providing the best experience for your furry members.